Freshers Jobs in CSS Corp Chennai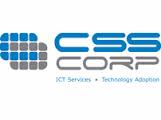 Freshers Jobs in CSS Corp Chennai 
Company      CSS Corp Private Limited
Website        www.csscorp.com
Eligibility       Any Graduate/Diploma
Experience    0 – 1 Years
Location        Chennai
Job Role       Assistant System Engineer

JOB SUMMARY:
Company Profile:
CSS Corp is a global information and communications technology company with an impeccable record for designing, developing, deploying and managing end-to-end IT and network services. From application development, testing and optimization through to enterprise-level cloud enablement and round the clock technical support services, CSS Corp provides a truly impressive range of quality services that focus on delivering strategic value and operational efficiency for its customers.
Job Description:
1. Troubleshooting / resolution of PC issues.
2. Troubleshooting / resolution of OS issues (Linux, Mac OS, Windows).
3. Basic network troubleshooting.
4. Troubleshoot / configure / resolve application and software issues.
5. Internal tools / applications support
6. Remote support.
7. Perform remote software installations.
8. Troubleshoot / configure / resolve network connectivity issues according to Client Requirements (wired/wireless).
9. Triage and troubleshoot hardware issues (e.g., printer, faxes, copiers, etc.).
10 .Triage, troubleshoot and appropriately escalate issues with VC / AV equipment.
11. Communicate to Client Employees on Client products, tools and services offered.
10. Appropriately set clear support expectations with Client Employees per Clients SLAs.
11. Appropriately escalate according to the procedures provided.
Walk In Details:
Walk In Date: 4th November 2013
Walk In Time: 3 PM
Venue:
Css Corp Pvt.Ltd
B-14, Phase 1, MEPZ SEZ,
Tambaram West,
Chennai 600045.
Contact Person: Sathish.S