Freshers Jobs in HTC Global Services Chennai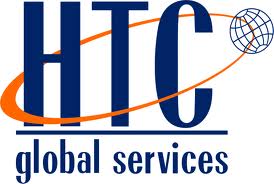 Freshers Jobs in HTC Global Services Chennai
Company      HTC Global Services (India) Pvt Ltd
Website       www.htcinc.com
Eligibility       B.Tech/B.E/B.Sc/B.Com
Experience     0 – 2 yrs
Location         Chennai
Job Role         Fresher

JOB SUMMARY:
Company Profile :
Established in 1990, HTC is a leading global IT Solutions and Business Process Outsourcing (BPO) provider with headquarters in Troy, Michigan. HTC is a mid-sized IT company with over 6000 qualified and experienced professionals.
HTC has a strong client base of Global 2000 customers. HTC has global delivery centers across multiple time zones in North America, India, and Malaysia and offices in several countries serving the customers in the United States, Canada, UK, Europe (Germany, Belgium, Netherlands, and Scandinavian countries), Middle East, Singapore, Malaysia, Australia, China, India and Hong Kong.
Job Description:
HTC Global Services, a multi-national software organization recruiting freshers and experienced graduates for Data Conversion Specialist position. Here find the requirement details
Category 1: BE / B.Tech / MCA / MS IT / M.Sc
Category 2: B.Sc / B.Com / BBA / BCA / BA.
HTC Global Services, a multi-national software organization recruiting freshers and experienced for Data Conversion Specialist position. Here find the requirement details
Requirement Specification:
1. Good English typewriting skills
2. Good English Proficiency
3. Analytical Skills
Interview Process:
1. Orientation about the requirement
2. Typing test (25 words per minute and 90% accuracy)
3. English Proficiency and Analytical Test
4. Final Interview
Walk-in Date: 5th November to 09th November
Timing: 10 AM – 4 PM
Venue Details:
HTC Global Services (India) Pvt. Ltd
Unit 25, SDF II, Phase II MEPZ,
Tambaram Sanatorium, Chennai
Tamilnadu, India 600 045