G5 Software Solutions Jobs For Freshers in Hyderabad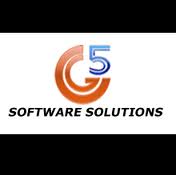 G5 Software Solutions Jobs For Freshers in Hyderabad
Company        G5 Software Solutions
Website        www.g5softwaresolutions.com
Eligibility        Any Graduate
Experience    0-2 years
Location         Plot No.36, Electronic Complex Extn, E.C.I.L X ,Hyderabad
Road,Hyderabad – 500062
Job Role       Dot Net Developer

JOB SUMMARY:
Company Profile :
G5 software solutions is an information technology company, providing customized software and internet solutions. G5 software solutions is a team of dedicated and highly skilled software professionals focused on providing world class IT solutions. We offer a variety of services in the area of Software and Web development.
Job Description :
• 0-2 years of programming experience in ASP.NET, Framework 3.5/4.0, C#.NET, Web Services, WCF Services, AJAX controls, Visual Studio 2008/10/12, , SQL Server 2008, HTML, Javascript, JQuery etc
• Sound knowledge of SQL Server 2008 relational database concepts, SQL simple/complex queries, writing stored procedures etc
• Having good understanding of OOPS concepts and multi tier architecture application development
• Understanding and fluency with SOA
• Having strong analytical, problem solving and presentation skills
• Work independently with minimum instructions from PL/PM
• Good knowledge of SDLC phases and quality process
• Good Communication and inter personal skills
• Experience in software development for International Clients is an added advantage.
• Experience with Fujitsu COBOL is a plus
• Experience with ACORD XML standards is a plus.
• Experience with Insurance industry is a plus
Job Responsibilities:
• Should be able to analyze the requirements, design and develop/code the application
• Developing the source code as per the specifications and coding standards
• Developing software test plans and preparing test data
• Carrying out the unit testing
• Ability to handle multiple requests and work under tight deadlines
• Participating in the preparation of project related documents
• Good knowledge SDLC phases and related documents such as SRS, Test Plan
• Participation in reviews and complying with the requirements of SEI-CMM activities
• Should be able to interact with Customer on a regular basis.
Carry:
1. Candidates have to brings two copy of resumes with two photos
2. Copy all certifications.
3. Experience candidates should carry last salary slips
Contact Name : Jayashree / Susmay
Contact Details : Phone : +91 – 40 – 65793025 / 26
Email-support@g5softwaresolutions.com