GCIIT TECHNOLOGIES Jobs For Freshers In Bangalore | Walk-In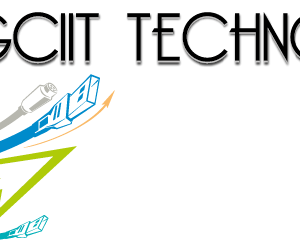 GCIIT TECHNOLOGIES Jobs For Freshers In Bangalore
Role: Software Test Engineer
Experience: 0 Years
Job Type: Full Time
Job location: Bangalore
Basic/UG qualification: Any Graduate
PG Qualification: Any Post Graduation
Key skills: BE/BTECH/BCA/MCA
Walkin date: Fri 01 Mar, 2013 To Thu 07 Mar, 2013
Venue:
Walk In Venue : GCIIT SOFTWARE TECHNOLOGIES # 3015 , 1st Floor ,Sikkim Manipal Building K R Road , Near Uma Maheshwari Temple Banshankari KR ROAD pincode ; 560070 LANDMARK : Next to Uma Maheshwari Temple , then
happy mart mall, then walk straight main road ,
after 5 to 6 buldings , Sikkim Manipal building ,
same building 1st Floor. No registration fees No any type of amount
chargeable……….
No. of vacancies: 5
Posted by: Company
Company name: GCIIT SOFTWARE TECHNOLOGIES
Website: www.gciit.in
Contact person: Miss Bhuvaneshwari(HR)
 Description
WALK IN DATE :1st MAR TO 7th MAR 2013
ELIGIBILITY : FRESHERS ONLY (2012 -2013 PASSOUTS ONLY )
QUALIFICATION : BE/BTECH/BCA/MCA
POSITION : SOFTWARE TESTER
DESIGNATION : TRAINEE
Job Description : Candidate must have knowledge about Manual & Automation Testing as it is the clients requirement.
Those who have no knowledge or different stream background, company will put one month of company training with stipend as Rs6000 salary plus incentives.
Interview Date : 1st MAR TO 7th MAR 2013
Contact Time : 12 am to 2pm Only
NOTE : This is a direct walk in and company are not charging any amount for anything . Must carry the following details below in the interview :
1. One Resume Copy
2. 1Photo
3. Print Out of this ad with address and landmark .
Contact : Miss Bhuvaneshwari(HR)
Tel : 7829425198
Walk In Venue :
GCIIT SOFTWARE TECHNOLOGIES
# 3015 , 1st Floor ,Sikkim Manipal Building
K R Road , Near Uma Maheshwari Temple
Banshankari KR ROAD
pincode ; 560070
LANDMARK : Next to Uma Maheshwari Temple , then happy mart mall, then walk straight main road , after 5 to 6 buldings , Sikkim Manipal building , same building 1st Floor.
No registration fees No any type of amount chargeable……….