Global English Jobs For Freshers in Chennai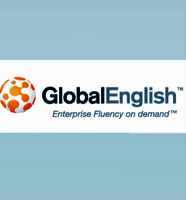 Global English Jobs For Freshers in Chennai
Company     Global English
Website       www.globalenglish.com
Eligibility       Bachelor's degree
Experience     3+ years
Location          Chennai
Job Role         UI Developer

JOB SUMMARY:
Company Profile :
Our mission is to improve Business English proficiency one company at a time—and in doing so, to help global enterprises and professionals achieve unprecedented success. We're guided by a set of values that lead us to this goal. GlobalEnglish is proud to be committed to:
Operating selflessly as one global team.
Acting with integrity, clarity and focus.
Helping subscribers realize their dreams of success in an increasingly global world.
Providing value to our clients in innovative ways.
Candidate Profile:
1. Bachelor's degree and at least 3+ years Web development experience or equivalent
2. Strong Web application design skills, including information architecture, interface design and visual design
3. Strong Web development skills, including designing and developing web pages using HTML, CSS ,JavaScript, Jquery
4. Working experience in Adaptive or Responsive UI.
5. Working experience in mobile and other devices.
6. Working knowledge of industry standard visual design tools (Visio, Photoshop, Illustrator)
7. Ability to understand and interpret existing site design and style guides to inform your work
8. Excellent project management skills: self-directed and capable of working effectively in a highly kinetic environment
9. Excellent communication skills: able to facilitate your own meetings as necessary, comfortable working with all levels of the organization