Grace Soft Solutions Jobs For Freshers in Chennai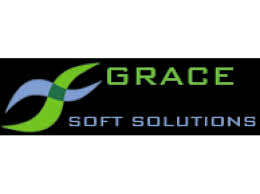 Grace Soft Solutions Jobs For Freshers in Chennai 
Company      Grace Soft Solutions
Website        www.gracesoftsolutions.com
Eligibility       BE/BTech/MTech/BCA/MCA
Experience     0 – 2 yrs
Location          Chennai
Job Role         Java Application Developer

JOB SUMMARY:
Company Profile :

Grace Soft solutions is focusing on be project centers in chennai and all over tamilnadu students to produce highly talented & wonderful career to them. We also have B.Tech project center in Chennai to bring the talents outcome we have opened B.E. Project center in Chennai with several expertise lecturers and professors.
Job Desription :
1. An Opportunity to set Your Career in Java Application Development!!!
2. Designing, Coding and Debugging in Java.
3. Exposure to all aspects of the software development lifecycle.
4.Good Understanding of software/product development process
5. Must be able to work independently and in a team environment working with local and remote teams.
6. Must be a team player, posses a good attitude and Self-disciplined.
7. Year of Passing Should ne 2011/2012/2013.
8. Proficiency in: Strong Knowledge in SQLServer/Oracle Pl/SQL programming
Contact Name : Ganesh Prabu. G
Contact Detail :
044-42050350 , 9500722111.
23 , 3rd Cross Street, Bhuvaneshwari Nagar, Velachery,
Chennai – 600042.
email: gracesoftsolutions@live.com