HCL Jobs For Freshers in Chennai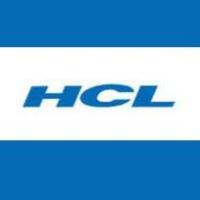 Company      HCL
Website        www.hcl.com
Eligibility       Any Graduate
Experience     0.6 – 1 yr
Location        Chennai
Job Role         Technical Support Officer

JOB SUMMARY:
Company Profile:
HCL is a $5.3 billion leading global technology and IT enterprise comprising two companies listed in India – HCL Technologies and HCL Infosystems. Founded in 1976, HCL is one of India's original IT garage start-ups. A pioneer of modern computing, HCL is a global transformational enterprise today. Its range of offerings includes product engineering, custom & package applications, BPO, IT infrastructure services, IT hardware, systems integration, and distribution of information and communications technology (ICT) products across a wide range of focused industry verticals. The HCL team consists of over 71,000 professionals of diverse nationalities, who operate from 29 countries including over 500 points of presence in India. HCL has partnerships with several leading Global 1000 firms, including leading IT and Technology firms.
Job Responsibilities:
1. Willing to work in Night shifts primarily
2. Willingness to work in Weekends
3. Willingness to work on 24X7 environment
4. Sophisticated knowledge to deal with problems and solve them effectively
5. Should be customer service focused, able to deal with customers in friendly and polite manner
6. Proficient in Robust multitasking skills (e.g. able to log calls and interact with the customer simultaneously)
7. Proficient in using smart mobile technology, such as Android device, iPhone, iPad, iTouch, Palm Pre, Amazon Kindle, and eReader
8. Knowledge of troubleshooting personal electronic devices (e.g., personal computers, smart phones, tablets), online downloads, transactions, applications, software, and hardware issues
9. Technical capability to handle customer complaints
10. Polite approach in handling irate customers
11. Good communication skills and strong ability to work effectively in a team environment
Job Location: Hyderabad
Walk-in Date : 26th and 27th October 2013,
Time: 9 AM to 1 PM
Venue Details:
HCL Technologies Ltd,
No 34 & 35, Haddows Road,
Nungambakkam, Chennai – 34.