HCL Technologies Jobs For Freshers in Hyderabad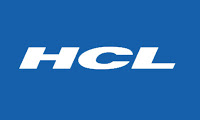 HCL Technologies Jobs For Freshers in Hyderabad
The candidate should possess B,E/B.Tech degree from a recognized university.
Should have experience working with HTML and Javascript.
Should possess good analytical skills.
Should have the knowledge of the Internet/social networks, online advertising (display versus search advertisements) and how they work.
Experience working with online advertising and online ad serving tools, specially Double Click (DFP) is preferred.
Should have the ability to work independently, generate new campaign and product ideas, understand the business process, and work in a team environment.
Should have a proven analytic ability and willingness to proactively make informed decisions based on inferences from analyses.
Must possess good communication skills: both written and verbal.
The ability to be a team player with a great, positive, attitude.
The willingness to work in night shifts to support the client directly.
QUALIFICATION CRITERIA
LOCATION : Hyderabad
LAST DATE : 31st May 2013
QUALIFICATION : B.E/B.Tech
EXPERIENCE : Freshers
COMPANY PROFILE
HCL is a leading global Technology and IT Enterprise with annual revenues of US$ 6.3 billion. The HCL Enterprise comprises two companies listed in India, HCL Technologies and HCL Infosystems.The 35 year old enterprise, founded in 1976, is one of India's original IT garage start ups. Its range of offerings span R&D and Technology Services, Enterprise and Applications Consulting, Remote Infrastructure Management, BPO services, IT Hardware, Systems Integration and Distribution of Technology and Telecom products in India. The HCL team comprises 93,000 professionals of diverse nationalities, operating across 31 countries including 505 points of presence in India. HCL has global partnerships with several leading Fortune 1000 firms, including several IT and Technology majors.