Honeywell Jobs For Freshers in Bangalore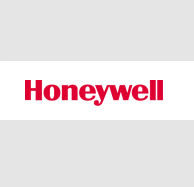 Honeywell Jobs For Freshers in
OB POSTED DATE: 17 August  2013
COMPANY NAME: Honeywell
COMPANY-PROFILE:  
Honeywell is a Fortune 100 company with a workforce of approximately 130,000, of whom approximately 58,000 are employed in the United States.The company is headquartered in Morristown, New Jersey. Its current chief executive officer is David M. Cote. The company and its corporate predecessors were part of the Dow Jones Industrial Average Index from December 7, 1925 until February 9, 2008.The current "Honeywell International Inc." is the product of a merger in which Honeywell Inc. was acquired by the much larger AlliedSignal in 1999. The company headquarters were consolidated to AlliedSignal's headquarters in Morristown, New Jersey; however the combined company chose the name "Honeywell" because of its superior brand recognition.
WEBSITE DETAILS OF THE COMPANY: http://www.honeywell.com
JOB FIELD :Core/Technical Jobs
JOB ROLE/PROFILE: 
Software Engineer
JOB ID: 00226285
OFFERED SALARY: Best in Industry
JOB-LOCATION: Bangalore
LAST DATE: ASAP
REQUIRED QUALIFICATION: BE/B Tech/ME/M.Tech/MS
EXPERIENCE REQUIRED: 1 Year-2 Years
CANDIDATE PROFILE:
Candidates should be from BE/B.Tech/M.Tech/MS in Electronics/Electrical/Computer Science from any recognized university
Hands on experience in working with Electronics Test Equipments (Analyzers (Logic/Protocol/Bus), Multimeters, Oscilloscope, Calibration mechanisms etc.
Candidates should have excellent debugging and problem solving skills in real time embedded systems.
Candidates should have knowledge of software languages and eager to quickly learn new software/hardware tools used for various project.
Understanding & working experience in PC motherboard and various computer hardware. Knowledge of Serial Bus (RS232/RS422), PCI, PCIe, USB, SATA etc.
Operational Knowledge of Personal Computers, MACs, Windows OS.
Knowledge and experience various Electrical & Electronics Industry standards. EMI/EMC and ESD standards. Exposure to Avionics domain would be an added advantage.
Good knowledge in MS Office, should be good in generating excel based reports & charts
APPLY-MODE: Online
HOW TO APPLY:
                           
Interested and eligible candidates apply this position in online as soon as possible(before the link expires).
Bangalore