HP Freshers Jobs in Bangalore 2013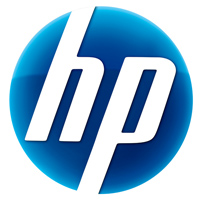 HP Freshers Jobs in Bangalore 2013
COMPANY NAME: Hewlett-Packard
COMPANY-PROFILE:   
                           Hewlett-Packard Company , commonly referred to as HP, is an American multinational information technology corporation headquartered in Palo Alto, California, USA. The company was founded in a one-car garage in Palo Alto by Bill Hewlett and Dave Packard. Now it is one of the world's largest information technology companies, operating in nearly every country.
JOB FIELD : IT/Software Jobs
JOB ROLE/PROFILE:
APJ Graduate Development Program for University Hire
JOB REF NUMBER: 1127939
OFFERED SALARY: Best in Industry
JOB-LOCATION: Bangalore
LAST DATE: ASAP
REQUIRED QUALIFICATION:B.E/B.Tech
EXPERIENCE REQUIRED:Freshers
CANDIDATE PROFILE:
The candidate should be Desired candidates are completing a bachelor's degree program with a focus on any of the following:
Computer networking technologies, Electrical Engineering; Computer Science; Computer Engineering; Management Information Systems (MIS); Information Technology.
Candidate must have a minimum of 3.0 GPA with excellent recommendations from professors/internships.
Candidate must have graduated in the last 12 months, or will be graduating this Summer 2013.
JOB DESCRIPTION:
Graduate Development Programs (GDP) to recruit and train next generation technical and business professionals in the Midrange, Network & Storage capabilities.
Supports the participant with a fully-developed mentorship program from day one, with mentors at various levels of career development.
Exposes the participant to executives and the organization's overall make-up and strategy.
Trains the participant in not only technical skills, but also in general professional skills and business acumen.
GDP recruits recent college graduates each year.
Participants hired within the same calendar year are grouped into a class.
This is a unique opportunity for both HP and the newly-hired, as it creates a group of peers who work together to learn the HP way and introduce the new hire into the corporate environment.
APPLY-MODE:  Online
HOW TO APPLY:
                    Interested and eligible candidates apply this position in online as soon as possible(before the link expires).