IBM jobs For Freshers in Across India 2013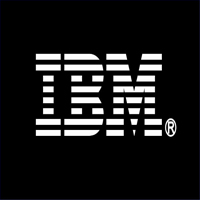 IBM jobs For Freshers in Across India
Company       IBM India Pvt. Ltd.
Website          www.ibm.com
Eligibility       B.E/B.Tech/M.E/M.Tech/MCA
Experience    Freshers
Location       Across India
Job Role      Associate System Engineer

JOB SUMMARY:
Comapny profile :
IBM is a global technology and innovation company headquartered in Armonk, NY. It is the largest technology and consulting employer in the world, with more than 400,000 employees serving clients in 170 countries. IBM offers a wide range of technology and consulting services; a broad portfolio of software development and systems management; and the world's most advanced servers and supercomputers. Utilizing its business consulting, technology and R&D expertise, IBM helps clients become "smarter" as the planet becomes more digitally interconnected. IBM invests more than $6 billion a year in R&D, just completing its 18th year of patent leadership.
Job Description :
In the job role of Associate System Engineer in IBM India, a new recruit will focus on achieving individual & team objectives at IBM.
Eligibility Criteria:
All branches of BE/ B.Tech, ME / M.Tech, Dual Degree, MCA are eligible except Pharma and Fashion Technology.
Skills:
Environment:
1. Should be knowledgeable about the team & department which the candidate is being hired for
2. Should be a fast learner
Communication/Negotiation:
1. Should be able to draw upon professional concepts, collaborate with others to carry out assigned tasks.
2. Negotiation skills are an essential.
Problem Solving:
1. Should be able to identify problems, determine causes and recommend solution alternatives
2. Challenge the validity of given procedures and processes with the intent to enhance and improve.
Contribution/Leadership:
1. Review, Understand the mission of the professional group and vision in own area of competence.
2. Position may require coordinating activities of sub ordinate team members.
Impact On Business/Scope:
1. Accountable for individual or team results.
2. Support activities related to business measurements, impacting customer satisfaction or immediate costs or expenses.
Required:
1. Bachelor's Degree
2. English: Fluent