IBM Jobs For Freshers in Bangalore 2013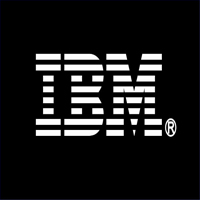 IBM Jobs For Freshers in Bangalore
Company    IBM
Website      www.ibm.com
Eligibility     Any Degree
Experience   1 yr
Location       Bangalore
Job Role     Software Developer
JOB SUMMARY:
Company profile :
IBM is a global technology and innovation company that stands for progress. With operations in over 170 countries, IBMers around the world invent and integrate hardware, software and services to help forward-thinking enterprises, institutions and people everywhere succeed in building a smarter planet.
IBM has been present in India since 1992. The diversity and breadth of the entire IBM portfolio of research, consulting, solutions, services, systems and software, uniquely distinguishes IBM India from other companies in the industry.IBM India's solutions and services span all major industries including financial services, healthcare, government, automotive, telecommunications and education, among others. As a trusted partner with wide-ranging service capabilities, IBM helps clients transform and succeed in challenging circumstances.
Job Description :
Knowledge of EDI Mapping, EDI implementation and EAI.

Experience working on IBM B2B Sterling Integrator, Gentran, GXS, Innovis products.

Object oriented programming languages such as Java and C++.

Experience in XML.

IBM DB2, Oracle and SQL Server databases
Strong interpersonal, Good communication skills, both written and verbal. Good problem-solving capabilities. Ability to work alone or to contribute as a team member. Ability to handle stressful situations with perseverance and professionalism.
Skills Required :
EDI, EDI Mapping, Strong interpersonal, Good communication skills, both written and verbal. Good problem-solving capabilities. Ability to work alone or to contribute as a team member. Ability to handle stressful situations with perseverance and professionalism. Client interaction
Required : Bachelor's Degree
English : Fluent
Preferred : At least 1 year experience in EDI, EDI Mapping,Good problem-solving capabilities