IBM Jobs For Freshers in Pune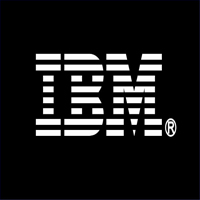 IBM Jobs For Freshers in Pune 
Company        IBM
Website         www.ibm.com
Eligibility        Bachelor's Degree
Experience     1 – 2 yrs
Location          Visakhapatnam
Job Role          Quality Assurance Analyst

JOB SUMMARY:
Comapny profile :
IBM is committed to creating a diverse environment and is proud to be an equal opportunity employer. All qualified applicants will receive consideration for employment without regard to race, color, religion, gender, gender identity or expression, sexual orientation, national origin, genetics, disability, age, or veteran status.
Job Responsibilities :
1. Develops, documents, tracks, and communicates test plans, test results, analysis, and unresolved problems.
2. Review websites, research reports and related documents for data display quality, functionality, spelling, grammar, and general look/feel.
3. Document defects in project configuration documents, tools, and processes which fall outside of Kenexa's standard processes.
4. Work closely with software engineers and project managers on project team to understand client requirements and assist in resolving problems that may arise.
5. Participate on project teams as a strong performer demonstrating consistent production on concurrent projects.
6. Recommends program improvements or revisions to programmers and system analysts.
Qualifications:
1. Bachelor's degree and 1-2 years of prior quality assurance experience.
2. Experience with web-based application testing.
3. Detail-oriented with outstanding work ethic.
4. Strong knowledge of English composition and grammatical rules.
5. Good oral and written English communication skills are essential.
6. Ability to manage multiple priorities successfully and meet deadlines in a fast paced environment.
7. Familiarity with Windows and Microsoft Office suite (Word, Excel, and PowerPoint).
8. Effective interpersonal skills.
9. Knowledge of foreign languages a plus.
Required :
1. Bachelor's Degree
2. At least 1 year experience in Software Testing Concepts and Methodologies
3. At least 1 year experience in Web Based Application Testing
4. At least 1 year experience in Windows and Microsoft Office suite (Word, Excel, and PowerPoint).
5. At least 1 year experience in Good oral and written English communication skills
6. English: Fluent
Preferred :
1. Master's Degree in Engineering
2. At least 2 years experience in Software Testing Concepts and Methodologies
3. At least 2 years experience in Web Based Application Testing
4. At least 2 years experience in Windows and Microsoft Office suite (Word, Excel, and PowerPoint).
5. At least 2 years experience in Good oral and written English communication skills