Informatica Corporation Freshers Jobs in Bangalore 2013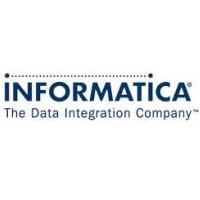 Informatica Corporation Freshers Jobs in Bangalore 2013
COMPANY NAME: Informatica Corporation
 
COMPANY-PROFILE:  
                     Informatica Corporation is the world's number one independent provider of data integration software. Thousands of enterprises worldwide depend on Informatica data integration, data quality, and big data solutions to access, integrate, and trust their information assets residing on premise and in the Cloud.Informatica provides data integration software and services that enable organizations to gain a competitive advantage in today's global information economy by empowering them with timely, relevant and trustworthy data for their top business imperatives.
JOB FIELD : IT/Software Jobs
 
JOB ROLE/PROFILE: Associate Technical Support Engineer
JOB ID: GCS06513
 
OFFERED SALARY: Best in Industry
JOB-LOCATION: Bangalore
LAST DATE: ASAP
REQUIRED QUALIFICATION: B.E/B.Tech/MCA
EXPERIENCE REQUIRED: Freshers
CANDIDATE PROFILE:
The candidate should possess B.E/B.Tech/MCA degree or equivalent technical experience.
Should possess 0 – 1 year of experience in the software industry.
Any experience on COBOL, JCL, DB2, VSAM or IMS with in depth knowledge.
Should have strong in fundamentals of Z/OS operating system.
UNIX shell Scripting or Windows Batch File Scripting would give you an edge over other candidates.
Should have excellent analysis, debugging, problem solving and troubleshooting skills.
JOB DESCRIPTION:
As an integral part of the Global Customer Support team, the candidate will provide technical support for Informatica products.
The Technical Support Engineer will be responsible for ensuring our customers' success and satisfaction with our products and contributing to their long-term loyalty.
Will work closely with the rest of the Informatica support team, QA, Engineering, Solutions Delivery, Sales, and Product Management to ensure that Informatica is delivering overall superior service and support to our customers.
Manage customer support cases on a daily basis, including verifying cases, isolating and diagnosing the problem, and resolving the issue.
Troubleshoot areas of poor performance and identify effective solutions to resolve issues both in the immediate future and for the longer term.
Ensure that knowledge management and data capture processes are adhered to and encourage and help convert technical solutions are converted to Knowledgebase articles.
Approaching complex technical issues with varying perceptions and making use of opportunities to create and implement productivity tools.
APPLY-MODE: Online
HOW TO APPLY:
                      Interested and eligible candidates apply these positions in online as soon as possible(before the link expires).