Intel Corporation Jobs For Freshers in Bangalore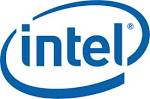 Intel Corporation Jobs For Freshers in Bangalore
Company      Intel Technology India Pvt.Ltd
Website        www.intel.com
Eligibility       Any Graduate
Experience     Freshers
Location        Bangalore, India
Job Role        System Analyst

JOB SUMMARY:
Company Profile:
Intel Technology India Pvt.Ltd focuses on creating innovative products that advance the next generation of technology. Intel with its strong technology heritage, provides an opportunity to work on cutting-edge technology, pushing the boundaries of innovation and transforming the way people live and work.
Job Description:
Work with Business Analyst clients to clarify business requirements, map them to systems capabilities, and recommend technical solutions. Convert client requirements into technical terms for the development team, and advise clients on resource requirements, scope, budgets, and timing. Develop use cases, customer scenarios, and/or demos, and plan and coordinate testing of the newly developed or enhanced applications between the business and the development teams. Document changes and create troubleshooting guides, may provide Level 3 production support when Level 1 or 2 at the Technical Assistance Center (TAC) is unable to solve a problem. Work on several projects simultaneously (except ERP-type aps, then work on 1 release at a time) in teams with other Systems Analysts and developers.The Grade 3 Systems Analyst performs this function as part of a team for small projects, this level typically requires a Bachelors degree in Computer Science (or equivalent experience).
Candidate Profile:
Exposure to SAP ECC Order Management, Warehouse Management, Transportation, Logistics operations / processes, supply chain domain knowledge would defiantely be an added advantage.