Intel Job Openings For Freshers in Bangalore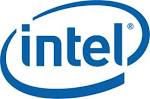 Intel Job Openings For Freshers in Bangalore
Company      Intel Technology India Pvt Ltd
Website        www.intel.com
Eligibility       BS/MS /PhD
Experience     Freshers
Location          Bangalore
Job Role         Graduate Research Intern

JOB SUMMARY:
Company Profile :
Intel Corporation is an American multinational semiconductor chip maker corporation headquartered in Santa Clara, California.Intel is the world's largest and highest valued semiconductor chip maker, based on revenue.It is the inventor of the x86 series of microprocessors, the processors found in most personal computers.Intel Corporation, founded on July 18, 1968, is a portmanteau of Integrated Electronics (the fact that "intel" is the term for intelligence information was also quite suitable).Intel also makes motherboard chipsets, network interface controllers and integrated circuits, flash memory, graphic chips, embedded processors and other devices related to communications and computing.
Job Description:
Intel's Mobile Microprocessor Architecture group located in Bangalore, India is seeking proficient Graduate Research Interns. We are in the early research and development phase of the 2017 and 2018 generation of CPU/GPU products on Intel's roadmap. These products include ultra low-power Smartphones and Tablets, Ultrabooks, Laptops and high-end Servers.
You will develop and use software to model, analyze and optimize futuristic systems. The focus would be to co-analyze and co-optimize hardware and software components such that highly integrated systems may be built. You will comprehend performance and power aspects cutting across code quality, system software such as drivers and runtimes, and scalability limiters in software and hardware. The focus will be on a large class of application categories such as HPC, Productivity, Imaging , Multimedia and 3D Graphics. The Tools required to achieve these objectives such as profilers, visualizers and automation suites will need to be devised, architected and developed along the way. Activities will involve both pre-production and post-production systems across multiple generations.
Candidate Profile:
You should possess a BS/MS or PhD in Computer Science or Electrical/Electronics Engineering. Superlative Software skills in C/C++ and in Scripting languages such as Perl/Python in the Linux environment would be required. Proficiency in CPU/GPU Instruction Set Architecture, Software/Hardware Performance Benchmarking and Debugging would be very desirable. Prior experience in developing System Software, Compilers and Emulators/Simulators would be very useful.