Intel Jobs For Freshers in Bangalore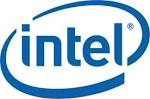 You should possess a BS/MS or PhD in Computer Science or Electrical/Electronics Engineering.
Superlative Software skills in C/C++ and in Scripting languages such as Perl/Python in the Linux environment would be required.
Proficiency in CPU/GPU Instruction Set Architecture, Software/Hardware Performance Benchmarking and Debugging would be very desirable. Prior experience in developing System Software, Compilers or Emulators/Simulators would be very useful.
QUALIFICATION CRITERIA
Location : Bangalore
Experience : Freshers
Qualification : B.E/B.Tech/M.E/M.Tech/MS/BS/Ph.D
COMPANY PROFILE
Intel Corporation is an American multinational semiconductor chip maker corporation headquartered in Santa Clara, California, United States and the world's largest and most expensive semiconductor chip maker, based on revenue. It is the inventor of the x86 series of microprocessors, the processors found in most personal computers. Intel Corporation, founded on July 18, 1968, is a portmanteau of Integrated Electronics (though a common misconception is that "Intel" is from the word intelligence). Intel also makes motherboard chipsets, network interface controllers and integrated circuits, flash memory, graphic chips, embedded processors and other devices related to communications and computing.