Intel Technology Job Openings For Freshers in Bangalore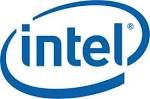 Intel Technology Job Openings For Freshers in Bangalore
Company      Intel Technology
Website       www.intel.in
Eligibility       BE/B.Tech/M.Tech
Experience   0 – 1 yrs (Freshers)
Location      Bangalore

Job Role      Intern, Engineering

JOB SUMMARY:
Company Profile:
Bryant joined Intel in 1981 as controller for the Commercial Memory Systems Operation and in 1983 became Systems Group Controller. In 1987 he was promoted to director of Finance for the corporation, and was appointed vice president and director of Finance of the Intel Products Group in 1990. Bryant became CFO in February 1994, and was promoted to senior vice president in January 1999. In October 2007, Bryant was named Chief Administrative Officer. Bryant was named a director and vice chairman of Intel's Board of Directors in July 2011 and chairman of the Board in May 2012.
Bill Holt is executive vice president and general manager of Intel Corporation's Technology and Manufacturing Group. He is responsible for research and development in the areas of wafer process, package assembly and test, and design and technology computer aided tools. He is also responsible for corporate quality assurance and manufacturing equipment development.
Job Description:
In this position, the candidate is expected to work with a team of engineers to desogn/validate the building blocks (soft IPs) for Intel's next generation chips (including SOCs) for the different market segments.
Canididate Profile:
1. Should have knowledge of C , perl, system Verilog
2. SHould be proficient in digital logioc design
3. Should have good academic background
Apply Before: 1st-Jul-2014.