InterGlobe Technologies Jobs For Freshers In Chennai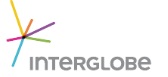 InterGlobe Technologies Jobs For Freshers In Chennai
Job Role : Software Trainee
Eligibility: BE/B.Tech(Computer Science & Engineering (CSE), Information Science/Technology (IS/IT))
MCA
Location: Gurgaon, Chennai
Job Category: IT/Software
Last Date: 15 March 13
Job Type: Full Time
Hiring Process: Written-test, Face to Face Interview.
Job Details
Eligibility Criteria :
BE/ B.Tech – (CSE/ IT/IS) candidates from 2012 batch having 65% and above throughout academics.
MCA candidates from 2012 batches having minimum 60% in Graduation & 65% in SSC, HSC & MCA
Job Profile :
For 6 months the candidates would be working as Software Trainess. After completion of training period they would be given a designation of Associate Software Engineers.
Stipend and Compensation :
Selected candidates will get the monthly stipend of INR 5000 for the period of first 6 months. After completion of 6 months, there would be tollgate assessment done by the delivery team and based on successful completion of training & assessment, compensation will be revised for successful candidates as 2.5 Lakh Per annum.
Company Profile
InterGlobe Technologies (IGT), is a leading global pure-play Travel Technology organization, providing integrated services and solutions to travel corporations worldwide in the areas of Information Technology (IT), Business Process Outsourcing (BPO) and Consulting. IGT's service offerings cover the entire business operations & technology spectrum of the travel and hospitality domain.
IGT's parent company – InterGlobe Enterprises Pvt. Ltd. (InterGlobe) is a leader in aviation and travel related services' growing the market through innovation and service leadership.Established in 1989' with headquarters in Gurgaon' today InterGlobe has a network of 61 offices across 44 cities globally. InterGlobe employs more than 8'500 professionals across its businesses which include IndiGo (InterGlobe Aviation)' InterGlobe Technologies' InterGlobe Air Transport' InterGlobe Technology Quotient' InterGlobe Hotels and InterGlobe Established Products.
IGT is an ISO 27001:2005 and P-CMM Level 3 certified Organization with the IT practices assessed at the CMM-I Level 5 and the BPO processes are ISO 9001:2000 & PCI DSS 2.0 certified. The Organization follows Six Sigma rigor for process improvements.