ISR WEB AGENCY Jobs For Freshers in Chennai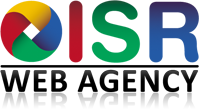 ISR WEB AGENCY Jobs For Freshers in Chennai
Role: Trainee
Experience: 0 To 1 Years

Job Type: Full Time
Job location: Chennai
Basic/UG qualification: Any Graduate
PG Qualification: Any Post Graduation
Key skills: Html , Php, Mysql
No. of vacancies: 4
Posted by: Company
Company name: ISR WEB AGENCY PVT LTD
Website: www.isrwebagency.com
Contact person: Kumaradoss
Company Profile:
ISR Web Agency is a Web & Communication agency which specializes in creating websites, Internet services and graphics.
Boasting a diverse team of graphic designers and technicians with complementary skills and backgrounds, our agency can therefore build websites and projects that are much more elaborate than those that an independent webmaster or a one-person company could offer. Moreover, we offer additional services and a follow-up customer service.
interview for php, mysql, html
ISRWEB AGENCY PVT LTD
102.Vyasar Street
Kamatchi Nagar,
valasaravakkam,
Chennai 87
Contact No:+91-44-4280 5414