JK Technosoft Ltd Hiring Freshers In Noida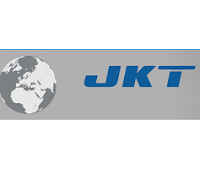 Company Name: JK Technosoft Ltd
Company Website : http://jktech.com/
Job Designation or Job Role: Software Trainee
Candidate Educational Qualification: 2013 for MCA and 2012 for B.E./B.Tech
Candidate Experience Required : Freshers 0 to 1 yrs
CTC or Package Offered: 2.4 Lakhs per annum
Working Location: Noida
Functional Area : Application Programming, Maintenance
Area of Working: IT-Software/ Software Services
Desired Candidate Profile
We are looking for passing batch of 2013 for MCA and 2012 for B.E./B.Tech for software trainee position.
Should be an MCA or B Tech in Computer Science / IT.
Aggregate marks should be 75% or above till declared result.
Candidates having prior experience in RDBMS, will be preferred.
After successful screening of resume, you will get a call for relevant test.
After successful completion of test/GD/Interview, you will be offered a software trainee position with Rs 5000 per month stipend.
The training period will be of 6 Months.
After the successful completion of training, you will be offered a permanent Software Engineer Trainee position in our organization, with starting package of 2.4 Lacs per year.
There is a bond of 2.5 Years for which you are required to sign the bond and provide us the Bank Guarantee of Rs. 1.0 Lac. The bank guarantee must be provided at the time of joining as Trainee.
Shortlisted candidates will be informed about date and venue for written test.
How to apply :
1. Please send your resume in the email text body in HTML / Text format. Do not send your resume as an attachment.

2. Please indicate in your resume if you have earned any technical certification in RDBMS/Microsoft Technologies.

3. Please indicate in your resume if you have earned any management degree or certificate like MBA or certificate in Management.

4. Please specify your extra-curricular achievements as well.

5. In the resume please mention following details about your qualification from 10th onward

a. Exam Pass

b. Year of Passing

c. Board/University

d. %age of marks

e. Rank (if any)

f. Details of experience (technology, projects, client, company, duration, your role, team size etc.)

Subject line should include the following information in the below order:

a. Qualification – like MCA or BTech

b. Year of passing like 2012

c. %age of marks till now

d. University name

e.Yrs. of experience

For example, subject line MCA/2012/78.3%/IP University/2.0 indicates that the candidate is a MCA, passed in 2012 with 78.3% marks from IP University and having work experience of 2 years.
Please send your email to – setraineefeb2013@jktech.com
The last date to apply for the position is 11-February-2013. If you have already applied in last six month, do not apply again. Only apply in the prescribed format below, otherwise your application will be rejected.
Note :
Any resume not conforming to the above standard will be straightway rejected.
Attachment containing emails may be filtered out due to virus threat.
Those who have applied in past six month need not to apply.
Company Profile :
JK Technosoft (JKT) is a global software & solutions company that is driven by the simple yet powerful tenet of providing 'total customer satisfaction'. A valuable asset of the JK Organization, one of India's largest industrial groups with an annual turnover exceeding US$ 4 billion, JKT is at the leading edge of comprehensive IT services & solutions.

JKT offers a wide breadth of services across the entire Information Technology spectrum including Enterprise Solutions, Progress Consulting, Application Management, Product Management, Independent Testing and Professional Services. Its exceptional and exhaustive domain expertise in verticals such as automotive, healthcare, consumer goods and cement has nurtured an exclusive client roster spread across Europe, US, Australia and Asia-Pacific.