Jobs For Freshers Cognizant Walk-in For Operation Associate Chennai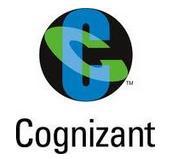 Jobs For Freshers Cognizant Walk-in For Operation Associate Chennai
Company       Cognizant Technology Solutions India Ltd
Website          www.cognizant.com
Eligibility       B.E/B.Tech
Experience    Freshers-2011 to 2013 passouts
Location       Chennai
Job Role       Operation Associate

JOB SUMMARY:
Comapny profile :
Cognizant is a U.S. based global IT services and business process outsourcing solutions provider headquartered in Teaneck, N.J. Cognizant was founded in 1994 as an IT development and maintenance services arm of The Dun & Bradstreet Corporation. The company was spun-off as an independent organization two years later. Since 1996, Cognizant has worked closely with large organizations to help them build stronger, more efficient, and more agile businesses. By emphasizing its strengths in close customer relationships, highly flexible operations, seamless global delivery culture, and deep knowledge of companies and markets, Cognizant helps its customers achieve better bottom-line results and delivers a better return on outsourcing.
Candidate Profile:
1. Excellent comprehension skills
2. Good written and verbal communication
3. Good Knowledge on excel
4. Prepare reports & Ability to analyze and interpret data.
5. Logical reasoning
6. Problem solving skills
7. Up-to-date knowledge of technologies
8. An ability to work to deadlines
Send a mail to Palani.PK@cognizant.com with your 'updated resume and the below mentioned details':
If you have experience ,fill in the details below/Fresher can directly walk in to the below address:
Full Name:
Contact No:
Current Company:
Mail id:
Overall Exp:
Relevant Exp:
Current CTC:
Expected CTC:
Notice Period**:
Current Location:
Availability on Saturday (09/Nov/13) @ 09:00AM to 2.00 PM-(Y/N) :-
Note:
If you have already taken this Interview and got selected kindly Ignore this mail.
Candidates who have taken an interview with Cognizant in the last 6 months would not be considered for the immediate openings.
We will get in touch with you directly, in confidence to discuss this further.
Walk-in Date: 9th November 2013, Time: 09:00AM to 2.00 PM
Venue Details:
Varalakshmi Tech Park GMR,
Cognizant Technology Solutions,
5/639 Old Mahabalipuram Road Kandanchavadi,
Chennai- 600 096
Landmark: Behind Lifeline Hospital
Apply Process
Send a mail to Palani.PK@cognizant.com with your 'updated resume and the above mentioned details':