LifeSize Jobs For Freshers in Bangalore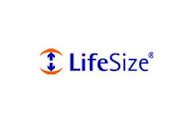 LifeSize Jobs For Freshers in Bangalore
Company       LifeSize Communications
Website         www.lifesize.com
Eligibility       Bachelors degree in Engineering
Experience    0-2 Years
Location         Hyderabad/Secunderabad
Job Role        SQA Contractor
JOB SUMMARY:
Comapny profile :
LifeSize is a pioneer and world leader in high-definition video collaboration. Designed to make video conferencing truly universal, LifeSize solutions are simple to buy, adopt, support and use. Offering video conferencing systems and software applications as well as a full line of video infrastructure, available on premise or in the cloud, LifeSize is committed to Universal Video Collaboration. With LifeSize, customers can participate in large multiparty HD calls, live streaming and recording, and collaboration on any mobile device, on any network, all at the highest level of quality. LifeSize was founded in 2003 and acquired by Logitech in 2009
Job Description :
As an SQA Contractor you will be contribute to the test planning, test execution and implementation of test automation for multiple products that comprise a next generation high definition video communications solution.
1. Involved in all phases of product testing for a next generation high definition video communications solution.
2. Work with the development team to participate in the design and test planning for the product.
3. Will have the opportunity to work with technical leaders and innovators in the industry.
4. Will participate in reviews of design and product specifications.
5. Be part of a team that has complete product ownership and responsibility.

Key Accountabilities :
1. 0-2 years of experience testing communications and/or web based management products based on .NET or J2EE technologies.
2. Should have excellent communication skills.
3. Should have the desire to work in a fast paced environment, involved with cutting edge technologies in a professional engineering environment
4. Experience working with defect tracking systems
5. Familiarity of test automation and test automation frameworks is preferred.
6.Strong problem solving and debugging skills especially in a hardware/software environment.