Lumbini Innovations Jobs For Freshers in Bangalore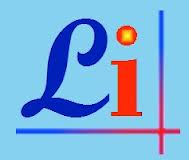 Lumbini Innovations Jobs For Freshers in Bangalore
Company        Lumbini Innovations
Website         www.ilumbini.com
Eligibility       BE, B.Tech
Experience   0 to 1 year
Location        Bangalore
Job Role       Java Developer – Java J2EE

JOB SUMMARY:
Company profile :
Lumbini Innovations Pvt. Ltd. (LI) is a Software Solution Provider with focus on Product Development and Software Services in the areas of Application Development, ERP, CRM & Business Intelligence. The company is handling Product Developments in the area of Mobile Applications, Supply Chain Optimization, e-Governance, Public Sector, Education (K12 & Higher Education) and Healthcare.
Job Description :
Freshers with excellent aptitude and good educational background.
Preferred : Java and web application development.