Manthan Systems Jobs For Freshers in Bangalore 2013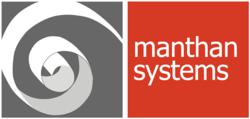 Manthan Systems Jobs For Freshers in Bangalore 2013
Name: Manthan Systems
Website:www.manthansystems.com
Job Details
Education: BE/BTech/MCA
Experience: Fresher-2013
Location: Bangalore
Job Description
Graduate Engineer Trainee
All Fresher's will join Manthan as GETs and go through a 3 month learning program. 
Such positions are aligned to Manthan Professional Services and focuses on product deployment, integration and customization of our analytic product portfolio.
This will open fresh avenues to work on new DWH, BI & Analytics technologies & concepts and will have exposure to working on large scale data, Big Data and columnar/MPP/Hadoop technologies.
Such roles require strong interface with our customers and necessitates international travel up to 10 -20% of time.