Microland Jobs For Freshers in Bangalore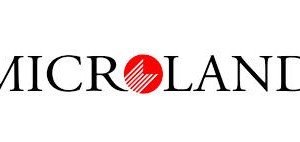 Microland Jobs For Freshers in Bangalore
Company Name:    Microland Limited
Website:              www.microland.co.in
Qualification:         Any Graduate / Post Graduate
Experience:           0 to 1 years
Job Location:         Bangalore
Job Role:              Technical Support Representative
Job Description:
Microland Hiring For Freshers as Technical Support Representative – May 2013 – Bangalore Jobs
* Front line support via telephone and emails
* Troubleshooting a variety of technical and non-technical issues end users are having with their modems, routers, gateways and various networking devices in home and SOHO environments.
* Provide technical support
a) level 1 end users
b) level 1.5 for ISP technicians.
* Performs miscellaneous job-related duties as assigned.
* Documenting cases in the ticketing tool and work vigorously for CSAT
* Work area includes technical support for Fiber Routers, VDSL Modems/Routers, DSL Modems/Routers, MoCA adapters, HPNA adapters.
* Interacting mostly with ISP technician and network admins in 3 way conference call along with retail customers.
* Knowledge on:
a) Networking- Basic
b) Fair knowledge on computer hardware and applications.
c) Basic knowledge on internet, ISP and browsers.
d) Operating system (Win 2000/XP/Vista/Win 7/Mac)
e) Microsoft Office
f) Outlook (2003/2007)
Eligibility Criteria:
* Graduates/Diploma Holders and above
* Fresher or preferably 6 months work experience in specific domain.
* Preference to candidates- Completion of courses like A+, N+, MCP, MCSA, CCNA.
How To Apply: