Microsoft Corporation Jobs For Freshers in Bangalore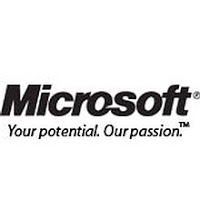 Microsoft Corporation Jobs For Freshers in Bangalore
Company        Microsoft Corporation
Website          www.microsoft.com
Eligibility        BE/BTech/ME/MTech/MCA/Others
Experience     Freshers
Location          Hyderabad
Job Role         Software Test Engineer

JOB SUMMARY:
Company Profile :
Microsoft Corporation is an American multinational corporation headquartered in Redmond, Washington, United States that develops, manufactures, licenses, and supports a wide range of products and services predominantly related to computing through its various product divisions. Established on April 4, 1975 to develop and sell BASIC interpreters for the Altair 8800, Microsoft rose to dominate the home computer operating system market with MS-DOS in the mid-1980s, followed by the Microsoft Windows line of operating systems.
Job Description :
Where do the Product Groups go when they need world class support for their products? To the CSS Engineering Communities online (ECO) team! We specialize in delivering tools and solutions that our customers and technical support agents use to support our customers. We are actively engaged with the Product Groups on their major product releases, recently working with the PG's on the Surface, Windows8, Windows Phone 8, and Software + Services (S+S) launches.
Candidate Profile :
The candidate should possess B.E/B.Tech/M.E/M.Tech/MCA under any recognized university.
Should have excellent presentation, written and verbal communication skills.
The Candidate must possess sound analysis, problem resolution skills.
Should display high degree of confidence and ability to work in ambiguous situations
Should have the thorough understanding of application architectures.
The candidate should possess strong work ethic and a desire to drive successful solution delivery.
Should have ability to work in a fast paced environment and rapidly assimilate new information/techniques.