Microsoft Corporation hiring Freshers, Hyderabad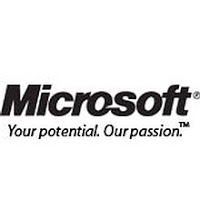 JOB POSTED DATE:
29 January  2013
COMPANY NAME:  Microsoft Corporation

COMPANY-PROFILE:               
Microsoft Corporation  is an American multinational corporation headquartered in Redmond, Washington, United States that develops, manufactures, licenses, and supports a wide range of products and services predominantly related to computing through its various product divisions. Established on April 4, 1975 to develop and sell BASIC interpreters for the Altair 8800, Microsoft rose to dominate the home computer operating system market with MS-DOS in the mid-1980s, followed by the Microsoft Windows line of operating systems.

JOB FIELD :  
IT/Software Jobs
JOB ROLE/PROFILE: Software Build Engineer
JOB REQ ID:
824712
OFFERED SALARY: 
Best in Industry
JOB-LOCATION: Hyderabad
LAST DATE: ASAP
REQUIRED QUALIFICATION: B.E/B.Tech/M.E/M.Tech/MS/Others

EXPERIENCE REQUIRED:  1-3 years

CANDIDATE PROFILE:
The candidate should have completed BE/Btech/ME/MTech/MS in computer science or any equivalent degree.
Should have 1-3 years of experience in the software field and  automation design work
The candidate should possess experience in one or more of the.NET, PERL, Shell scripting, VB/Java Scripting etc.
Should possess strong debugging skills and multitasking and prioritization skills,
strong attention to details.
Should have the ability to work independently and as part of a team.
The candidate must have excellent oral and written communication skills.

JOB DESCRIPTION:
As a Software Build Engineer, the candidate will perform understanding and managing the engineering systems, debugging and resolving issues that occur in the system to quickly release fixes to customers.
Will involve in designing, writing, testing and executing tools and scripts,
The candidate will  manage the infrastructure/setup/hardware and automating the deployment and setup.
Need to collaborate with other partner teams and solve issues in end to end systems.
APPLY-MODE: 
Online
HOW TO APPLY:
Interested and eligible candidates apply this positions in online as soon as possible(before the link expires).

TO APPLY: Click here

WEBSITE DETAILS OF THE COMPANY: http://www.microsoft.com