Monotype Jobs For Freshers in Bangalore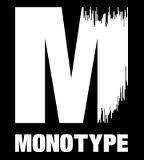 Monotype Jobs For Freshers in Bangalore
Company      Monotype
Website        www.monotype.com
Eligibility     Bachelors Degree
Experience   Freshers/Exp
Location       Noida
Job Role     Software Engineer

JOB SUMMARY:
Company Profile :
Four centuries after Gutenberg, inventor Tolbert Lanston founded one of the precursor companies to today's Monotype and in the process helped give birth to the age of mechanical typesetting. This era of the late 1800s was marked by extraordinary innovations in science and technology, a restless commitment to creativity that has informed and inspired Monotype to the current day.
Job Description :
Monotyperequires a Software Engineer
We are developing Client-server Enterprise solutions, advanced cloud-based solutions, display technology offerings, typeface design, E-commerce products from our India center. Research in some of these areas is also being undertaken here.
As part of enterprise software product development team, you'll be involved in defining how features will be implemented and creating software that people love to use. Think about joining us if you love working on challenging products and are really good at building scalable, robust client server product which works cross-platform.
Job Responsibilities:
Have experience in developing well-designed, reliable products. 

Good experience with C#,C++,DBMS.

Hands-on experience on scalable, distributed server design & architecture.

TCP/IP, IPC and multithreaded, socket/Network programming experience.

Experience in Web server is desirable.

Past experience and knowledge on cloud products is preferable.