NCR Jobs For Freshers in Gurgaon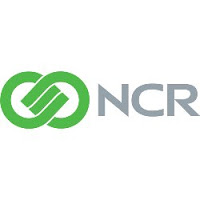 NCR Jobs For Freshers in Gurgaon
About Company
Name: NCR
Website:www.ncr.com
Job Details
Education: Degree in Computer Engineering, Computer Science /  Masters in Computer Application
Experience: Fresher / Exp
Location: Gurgaon
Job Description
Software Engineer
Technical Skills: SQL, PL/SQL, Teradata Utilities, Business Objects, Linux.
This role will be based out of Gurgaon and the incumbent will be a part of EDBI team within the Information Technology Services (ITS) organization.
The Enterprise Data Warehouse (EDBI) is a Teradata-based repository of NCR's global business information using advanced business intelligence tools to present information to NCR employees and external customers.
The incumbent is expected to have a good knowledge of SDLC and Data ware housing concepts.
The incumbent is also expected to take up the ownership and responsibility of meeting the dates and quality of all concerned deliverables.
Ability to work with business users and different teams across ITS.
Key Areas of Responsibility:
1. Being effective while communicating with IT and business users.
2. Analyze business information requirements.
3. Develop and compose functional specifications and design specifications.
4. Design, develop and test applications to provide global business reporting & analysis
5. Documenting the details and building a KB for the group
6. Adhere to NCR's internal software development processes 
7. Attending all the project related meetings
Qualifications
1. Degree in Computer Engineering, Computer Science, or related field Preferred Qualifications 
2. Masters in Computer Application
3. Teradata Certifications