Neel Sys Jobs For Freshers in Visakhapatnam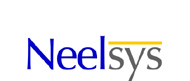 Neel Sys Jobs For Freshers in Visakhapatnam
About Company
Name: Neel Sys India
Website:www.neel-sys.com
Job Details
Education: B.E/B.Tech/MCA,MBA     
Experience: Fresher
Location: Visakhapatnam
Job Description
Trainee Business Analyst
Looking for Freshers with Engineering & MBA background to join our Vizag team.
The successful candidate under general direction, conduct business and data analysis, requirement and process design changes, and generate application documentation.
Desired Candidate Profile:
Exposure to Java / Relational Databases / SQL.
Exposure to UML or SDLC
Hands-on experience in collecting, analyzing, validating data and defining business rules.
Any exposure to Business Analysis would be great