Nuvus Technologies Jobs For Freshers in Bangalore 2013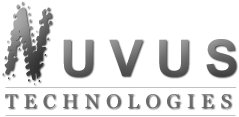 Nuvus Technologies Jobs For Freshers in Bangalore 2013
Job Role: Graphic Designer
Eligibility : Any Graduate, Any Post Graduate, Diploma
Location : Bangalore
Job Category : 1 to 3 Yr Exp, IT/Software, StartUp
Last Date : 12 Jun 2013
Job Type : Full Time
Hiring Process : Face to Face Interview, Telephonic Interview
Job Details
Looking for Graphic Designers.
Desired Skills:
Candidate is intemediate to expert level on Photoshop or Gimp or similar tools.
Candidate can draw on computer or other aided tools to create cartoons or animation characters.
Candidate can create professional logos and icons
Candidate can design iPhone and Android screens and assets
Candidate can create web 2.0 and modern looking buttons and other web assets and can design web layouts
Company Profile
Nuvus Technologies is a leader in mobile apps and has more than 100 apps at the app store. We are looking for graphic designers who understand mobile (especially iPhone UI).  We develop iPhone and mobile games for kids and grown ups. We also app various mobile apps from news to social.