Reliance Communications Ltd Jobs For Freshers in Mumbai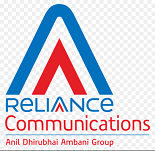 Reliance Communications Ltd Jobs For Freshers in Chennai
Name: Reliance Communications Ltd
Website:www.relianceada.com
Job Details
Education: B.E/B.Tech/M.Tech
Experience: 0-2 Years
Location: Navi Mumbai
Job Description
Mobile Station Engineer
To be able to validate products of GSM and 3G Technology offered for CAT/UAT.
Working with team to test customised products. (Including Handsets, Smartphones, SIM/USIM, Data Cards, Routers etc.)
Test Execution. Solving and troubleshooting problems occurred during testing and generation of test reports.
Performing Quality inspection testing whenever required.
Implementing/writing test plans with reference to relevant standards for device testing.
Creating Generic Requirments document.
Providing technical support for resolving issues.
Field issue simulation and analysis.
Conceptualization of new ideas on testing.
Knowledge, Skills and Attributes:
Expertise on GSM and 3G technology.
Excellent technical understanding of GSM and 3G network architecture and call flows.
Familiar with 3GPP standards
Active personal contribution to the team activities.