RHFL Jobs For Freshers in Chennai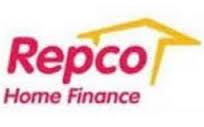 RHFL Jobs For Freshers in Chennai
Company     Repco Home Finance Limited (RHFL)
Website       www.repcohome.com
Eligibility     Degree/PG
Experience   Freshers
Location       Chennai
Job Role      Assistant General Manager

JOB SUMMARY:
Company Profile :
RHFL is a professionally managed housing finance company headquartered in Chennai, Tamil Nadu. We were incorporated in April 2000 as a wholly owned subsidiary of the Repatriates Co-operative Finance and Development Bank Limited , a Government of India enterprise, to tap the growth potential in the housing finance market. We are registered as a housing finance company with the NHB.
Job Description :
 Repco Home Finance Limited (RHFL) , invited applications for the post of  Assistant General Manager
1. Maintaining and supporting hardware and software infrastructure. Supervising and collaborating with the out-sourcing agencies.
2. Co-coordinating and Supporting with all branches / departments
3. PAN India Level for Internal Office Requirements both in terms of planning and
4. procurement of IT Equipments. Ensuring that all data and statements like MIS reports,
5. report on periodical returns etc is prepared and
6. delivered on time. Managing the website and keeping internal networks running.
7. Maintaining Data Backup and Ensuring Data Security.
8. Planning and implementing future IT development and understanding new project works.
9. For internal candidates of Repco Group of institutions, those who are eligible for
10. elevation to this cadre as per the internal promotion policy can only apply and all applications shall be routed through proper channel or with NOC from the Competent Authority.
Last Date : 26-10-2013.
How to Apply:
Eligible candidates are requested to apply only as per the enclosed bio-data format (along with NOC if applicable). Applications sent in any other format will not be considered.
The Executive Director
Repco Home Finance Limited
3rd Floor, Alexander Square
New No. 2/Old No. 34 & 34
Sardar Patel Road, Guindy
Chennai- 600 032.