Schneider Electric India Job Openings For Freshers in Bangalore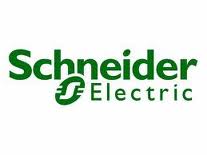 Schneide
Company        Schneider Electric India Pvt. Ltd
Website          www.schneider-electric.com
Eligibility        Bachelors Degree
Experience     Freshers
Location         Bangalore
Job Role        Technical Support Representative
JOB SUMMARY:
Company Profile :
Have you ever dreamed of improving your bottom line while consuming less energy and without a power outage? We can help you solve this problem with solutions to make energy safe, reliable, efficient, productive and green from plant to plug.
Job Description :
The Technical Support Engineer (TSE) will be responsible for ensuring a high level of Customer Satisfaction. The role will provide customers with post-sales technical support for APC's core product line and advise potential and existing customers on product selection. This will require an understanding of system availability concepts and APC's solutions for providing uptime. TSEs are required to interpret policies and make business decisions under pressure, based on customer and company needs to meet deadlines with minimal supervision. Opportunity for growth and advancement that is limited only by drive, desire, competitive spirit, and aptitude for learning.
1. Provides advanced post-sales technical support via the email & chat for Smart-UPs products and accessories 
2. Assists in technical escalations from CSRs and TSRs 
3. Works as a Subject Matter Expert supporting less experienced team members 
4. Ensures every interaction creates the optimal customer experience. 
5. Assists potential customer with product selection and configuration.
Execute assigned tasks from the team level management such as projects for improvements, team building attendance, trainings, etc.
r Electric India Job Openings For Freshers in Bangalore