Semantic Space Jobs For Freshers in Hyderabad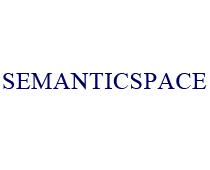 Semantic Space Jobs For Freshers in Hyderabad
Company Name : Semantic Space
Company Website : www.semanticspace.com
Job Designation or Job Role : Testing Engineer
Candidate Educational Qualification : B.Tech, MCA
Candidate Experience Required : Freshers 2012
CTC or Package Offered : Best in Market
Working Location: Hyderabad
Functional Area : IT Software – QA & Testing
Area of Working : IT-Software/ Software Services
Desired Candidate Profile and Job Description :
Qualified in B.Tech or M.C.A with Distinction [>85%] from 2011-12 academic year Batch.
Should have been passed from any of the reputed Institutes.
Strong Communication Skills.
Undergone Training in any of the Testing Technology will be an added advantage.
Should be willing to Sign 2 years Service Bond.
Need to Join immediately.
Company Profile :
SemanticSpace has created an impressive track record of supporting mission-critical requirements of leading global enterprises.

The company is founded on the belief that intellectual property is a multiplier of efficiency in the software service delivery business. In line with this vision, we have been gradually investing in internally developing software assets, platforms and re-usable components. We believe that access to this array of toolsets will enable us to dramatically reduce the cycle time for service delivery while significantly improving quality, and serve us a critical competitive differentiator.