JPMorgan Chase & Co Jobs For Freshers in Mumbai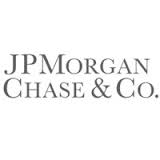 JPMorgan Chase & Co Jobs For Freshers in Mumbai 
About Company:
–          Complete ownership fortesting across multiple mobile applications build with a varied set of tools/technologies
–          Hands on testing that includes analyzing requirements , preparing test plans and building appropriate test cases to validate the functionality being built
–          Support and execution of the mobile application testing phase (functional & non-functional) to ensuresoftware meets requirements before changes are placed in production.
–          Liaison/co-ordination with other technology groups (across sites) to coordinate/execute end-end testing
–          Work within the CQO organization and drive standards for Quality Assurance practices for the respective technology group
–          Work with the AD/ASD counterparts to drive strategy for testing environments and test data
–          Driveefforts on test automation, includes planning, hands-on scripting and partnership with other resources working on automation.
Skills:
Technical Skills
–       Conversant with Agile processes.
–       Strong Knowledge of QA best practices.
–       Mobile platforms such as iOS, Android and Windows.
–       Able to demonstrate a track record of providing testing solutions, through the use of manual /automation test techniques (HP toolset).
–       System testing using structured test techniques for mobile applications.
–       Test tools, ALM/QC and QTP.
–       Mobile automation (Perfecto an added advantage).
Soft Skills:
–       Strong customer focus/care skills
–       Good team-working skills
–       Structured/organized approach to work
–       Good written & oral communication skills (business & technical)
–       Capable of managing multiple tasks within a project, across multiple locations
–       Proven ability to partner and influence across the broader technology organization
Contact Details
Website
https://jpmchase.taleo.net/careersection/2/jobdetail.ftl?job=1342222&lang=en&sns_id=google