TCS Jobs For Freshers in Chennai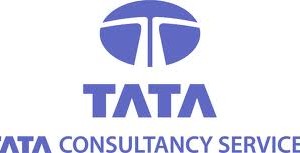 TCS Jobs For Freshers in Chennai
Candidate should have minimum 60% of marks in all your academics.
Candidate should have good communication skills.
Should have Basic knowledge on technical skills.
 TCS Jobs For Freshers in Chennai
QUALIFICATION CRITERIA
Location : Across India
Experience : Freshers – 2011, 2012 and 2013 passed outs only.
Qualification : Any graduates/ Post Graduates.
JOB DESCRIPTION / DESIRED CANDIDATE PROFILE
Selection Process:
1. written examination
2. Technical Interview
3. HR Interview
4. Personal Interview
These rounds may get change based on number of applications received.
COMPANY PROFILE
TCS is one of the leading Indian Multinational Informational Technology Services. business solutions and outsourcing services company. TCS headquartered in Mumbai, Maharashtra. TCS is a subsidiary of Tata Group. TCS company is founded in the year of 1968 by founder J R D Tata. They are providing services across worldwide.
Total revenue of TCS is US$11.66 Billion in 2013 year. Total number employees are 276,196 till 2013 . Subsidiaries for TCs are CMC Limited, TCS China and TRDDC. TCS is most valuable company in India and TCS is the largest IT services company in India.
How to apply:
1. To apply for TCS click new candidate to begin then the following tabs will get display
a. Campus Applicants
b. Direct Applicants
2. Select the relevant menu then click to proceed for further details to enter.
3. Students from TCS recognized institutes click on " CAMPUS APPLICANTS"
4. Students from other institutes are click on " DIRECT APPLICANTS" to Register.

CLICK HERE TO APPLY