Timken Jobs Freshers in Chennai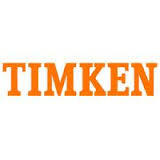 Timken Jobs Freshers in Chennai
Company      Timken
Website         www.timken.com
Eligibility      Bachelor's Degree
Experience   Freshers
Location        Chennai
Job Role      Software Engineer

JOB SUMMARY:
Company Profile :
As a global industrial technology leader, we apply our deep knowledge of metallurgy, friction management and power transmission to improve the reliability and efficiency of machinery all around the world.
Job Description :
Timken requires a Software Engineer
Our employees represent this diversity and can be found in over 30 countries, working closely with their colleagues around the world. Due to our geographic, product and customer reach, there is plenty of room at Trimble for exceptional people to grow. Come position yourself with an innovative industry leader and position yourself for success.
Required Skills:
1. Proficient in C++/Java
2. Proficient/Exposure in/to Java server side technologies.
3. Exposure to Rich Internet Application development using JavaScript and any server side technology.
4. Good knowledge of Object Oriented Programming and Design Patterns.
5. Good analytical and problem solving skills.
6. Excellent communication and interpersonal skills.
7. Upbeat, highly motivated and self-starter.
Key Elements:
1. Knowledge of various Software Development Lifecycles.
2. Exposure to data structures and algorithms
3. Exposure to Linux Operating system and shell scripting