Toradex Jobs For Freshers in Bangalore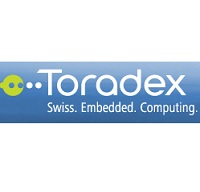 Toradex Jobs For Freshers in Bangalore
COMPANY NAME: Toradex
COMPANY PROFILE:  
             Founded in Switzerland in 2003, Toradex today serves thousands of companies worldwide in virtually any industry. Toradex has grown to a set of international future-oriented companies with highly qualified and extremely motivated employees. We currently operate from Switzerland, USA, Vietnam, China and India.Being part of Toradex, you will have the opportunity to enhance your skills in a dynamic, team-based environment, and progress in your development.
FIELD OF WORKING: IT/Software Jobs
JOB ROLE/POSITION:  Trainee Development Engineer (Embedded)
SALARY OFFERED: Rs.1.8 LPA
JOB LOCATION: Bangalore
LAST DATE: ASAP
REQUIRED QUALIFICATION: B.E/B.Tech/B.S
EXPERIENCE REQUIRED: Freshers
CANDIDATE PROFILE:
The Candidate should possess B.E/B.Tech/BS from a recognized university.
Candidates should have excellent C language knowledge and programming skills.
Demonstrable Electronics knowledge and understanding.
Ability to read and understand hardware schematics and datasheets.
Ability to use standard development aids such as oscilloscopes, logic analysers, bus protocol analysers, etc. when developing low-level software which interacts directly with machine registers.
Understanding of key concepts such as pre-emptive and cooperative scheduling, interrupt priorities and priority inversion, logical and physical memory management.
Knowledge of industry standard interfaces and protocols such as I2C, SPI, UART, USB, Ethernet, PCI Express (any two or more).
Must be able to work independently, ability to do multi-task.
Ability to generate clear and concise documentation.
JOB DESCRIPTION: 
Windows / Linux BSPs for our embedded computer modules
Device driver development (optimizations, bug fixing)
Implementation of new features (porting of third party software libraries, tools and applications and development of new features from scratch)
Software tool and utility, Boot loader firmware, Desktop OS distributions and customisations (Linux/Windows 7)
Add-on hardware develeopment.
APPLY MODE: Online
HOW TO APPLY:
                                   Interested and eligible candidates apply this position in online as soon as possible.