Trimble Jobs For Freshers in Chennai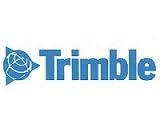 Trimble Jobs For Freshers in Chennai
Company        Trimble
Website          www.trimble.com
Eligibility       Must be a graduate of a premier institute, studying Computer Science
Experience    0-3 Years
Location        Chennai
Job Role       Software Engineer

JOB SUMMARY:
Comapny profile :
Trimble is a leading provider of advanced positioning technology and mobile solutions that maximize productivity and enhance profitability. Trimble products are used in over 141 countries around the world. Employees in more than 30 countries, coupled with a highly capable network of dealers and distribution partners serve and support customers worldwide. As the market leader in most of our businesses, we offer a compelling value proposition to our customers based on productivity, return on investment and environmental stewardship. Come position yourself with an innovative industry leader and position yourself for success.
Job Description :
Trimble is an exciting, entrepreneurial company, with a history of exceptional growth coupled with a disciplined and strategic focus on being the best. While GPS is at our core, we have grown beyond this technology to embrace other sophisticated positioning technologies and, in doing so; we are changing the way the world works. Our solutions are used in over 140 countries and we have incredibly diverse lines of business.
Our employees represent this diversity and can be found in over 30 countries, working closely with their colleagues around the world. Due to our geographic, product and customer reach, there is plenty of room at Trimble for exceptional people to grow. Come position yourself with an innovative industry leader and position yourself for success.
Required Skills:
1. Decompose design elements into structured code as per prevailing or customer defined coding guidelines, preparation and execution of test cases and development of test codes or test harnesses. Trace back through code, design and resolve issues and bugs.
2. Read and understand high level product description or requirement document and propose one or more software designs at the module level.
3. Document work, software designs, code and record and produce test reports.
4. Plan, estimate, organize and execute assignments with very little or moderate supervision.
5. Present work to team for review or other purposes.
6. Participate in reviews of work done by peers and provide constructive feedback.
7. Sub-Module level responsibility in large projects and Module (or component) level responsibility in small / medium sized projects and complete responsibility is small sized projects, depending upon the complexity and decomposition.
8. Be contemporary, by adopting technological and market evolutions.
9. Support front end teams and junior engineers on need basis.
Technical Skills and background
1. A good working knowledge of ASP.NET C# technologies.
2. Experience on SQL Technologies, handling SQL related programming, debugging, developing stored procedures etc.,
3. Must have been part of large implementations.
4. Must have a working experience of about 0 to 3 years in relevant areas.
Graduation and Certification
1. Must be a graduate of a premier institute, studying Computer Science.
2. PMI or Agile certification can be considered.
3. Certification by Microsoft in .Net technologies can be considered.
Key Result Area
Accountability for assignments, timely delivery and meet or exceed quality requirements.