VMware Job Openings For Freshers in Bangalore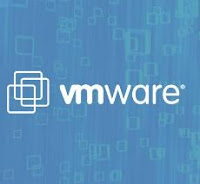 VMware Job Openings For Freshers in Bangalore
Company      VMware
Website       www.vmware.com
Eligibility     B.Tech, M.Tech
Experience   0 to 1 year
Location      Bangalore
Job Role      Associate Applications Administrator – Intern

JOB SUMMARY:
Company Profile :
VMware is the leader in virtualization and cloud infrastructure solutions that enable our more than 500,000 enterprise and mid-market customers to thrive in the Cloud Era by simplifying, automating and transforming the way they build, deliver and consume IT. We empower our customers by radically simplifying IT through virtualization software with a focus on three core missions: End-User Computing (EUC), Hybrid Cloud and Software-Defined Data Center (SDDC). Join our community – instigators of innovation and transformers of technology – as we envision and create what's next in IT. Get connected to an engine of opportunity fueled by the transformative products and solutions we bring to market, the passion and trust we inspire in our customers, and our collaborative drive to imagine, define and deliver the future of IT. With 13,000+ employees and 50+ locations worldwide, we are passionately driven to make an impact while contributing back to the community. Ranked on the Forbes 100 Most Innovative Companies in the World list.
Job Description

Job Description As an intern at VMware, you will be challenged to create innovative solutions for our customers by solving complex problems in a team-focused environment. If you are driven to imagine, define and deliver whats next for the industry and your career while unlocking your full potential, come to VMware.
You will have the opportunity to grow in our flexible and dynamic environment, challenge your thinking, and influence the future of technology. Connect with us to learn how you can be a part of whats next.
Candidate Profile:
1. Candidate should possess B.E/B.Tech/MBA/Other Graduates from a recognised university.
2. Should have good problem solving skills