Xerox Corporation Jobs For Freshers in Chennai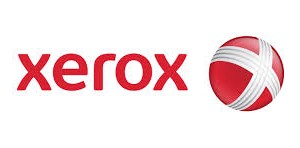 Xerox Corporation Jobs For Freshers in Chennai
Company       Xerox Corporation
Website         www.xerox.com
Eligibility        BE/BTech/MCA
Experience     Freshers
Location          Chennai
Job Role          System Development Associate

JOB SUMMARY:
Comapny profile :
Xerox Corporation is an American multinational document management corporation that produces and sells a range of color and black-and-white printers, multifunction systems, photo copiers, digital production printing presses, and related consulting services and supplies. Xerox is headquartered in Norwalk, Connecticut (moved from Stamford, Connecticut in October 2007), though its largest population of employees is based around Rochester, New York, the area in which the company was founded. On September 28, 2009, Xerox announced the intended acquisition of Affiliated Computer Services for $6.4 billion.Today, we are the global leader in business process and document management, helping people be more efficient so they can focus on their real business.
Job Description :
1. Plans, designs, develops and tests software systems or applications for software enhancements and new products.
2. May develop a range of products including device drivers, patches, operating system modifications, graphics modules, etc.
3. Analyzes, programs, and modifies software enhancements and/or new products used in local, networked, or Internet-related computer programs.
4. Using current programming languages and technologies, writes code, completes programming, and performs testing and debugging of applications.
5. Plans and directs studies of potential electronic data processing applications.
6. Develops and installs programs to support general business applications running on PCs.
7. Designs web pages, including graphics, animation, and functionality#CD# develops infrastructure and applications related to pages.
8. May make hardware or software purchasing recommendations regarding web development.
Candidate Profile :
1. Candidate should possess B.E/B.Tech/MCA degree from a recognised university
2. Typically requires no previous professional experience