Xerox Corporation Jobs For Freshers in Kochi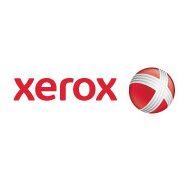 Company Name: Xerox Corporation
Company Website : http://www.xerox.com/
Job Designation or Job Role: Business Analyst Trainee
Candidate Educational Qualification: Any Degree
Candidate Experience Required : 0 to 2 years
CTC or Package Offered: Best in Market
Working Location: Kochi
Functional Area : Application Programming, Maintenance
Area of Working: IT-Software/ Software Services
Desired Candidate Profile & Job Description:
Analyzes business processes and performs needs assessments in an effort to align information technology solutions with business initiatives.
Interprets business needs and translates them into system requirements.
Writes business specifications and forwards to technical staff for system development.
Interprets systems specifications to develop, maintain and support automated business processes.
Provides technical expertise in identifying, evaluating and developing systems and procedures that are cost effective and meet user requirements.
Configures system settings and options, plans and executes acceptance testing, and creates specifications for systems to meet business requirements.
All other duties as assigned.
Learns to use professional concepts.
Applies company policies and procedures to resolve routine issues.
Works on problems of limited scope.
Follows standard practices and procedures in analyzing situations or data from which answers can be readily obtained.
Builds stable working relationships internally.
Normally receives detailed instructions on all work.
Typically requires no previous professional experience.
Company Profile :
Xerox Corporation is a $22 billion leading global enterprise for business process and document management. Through its broad portfolio of technology and services, Xerox provides the essential back-office support that clears the way for clients to focus on what they do best: their real business. Headquartered in Norwalk, Conn.,

Xerox provides leading-edge document technology, services, software and genuine Xerox supplies for graphic communication and office printing environments of any size. Xerox also offers extensive business process outsourcing and IT outsourcing services, including data processing, HR benefits management, finance support, and customer relationship management services for commercial and government organizations worldwide.