Yahoo Jobs For Freshers In Bangalore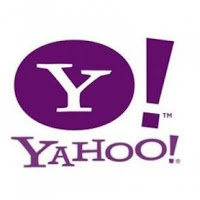 Yahoo Jobs For Freshers In Bangalore
Company Name: Yahoo Software Development India Pvt. Ltd.
Company Website : http://yahoo.com
Job Designation or Job Role: Software Devlopment Engineer
Candidate Educational Qualification: BE/B.Tech,M.Tech,MCA
Candidate Experience Required : 0 to 2 years.
CTC or Package Offered: Best in Market
Working Location: Bangalore
Functional Area : IT Software – Network Administration, Security
Area of Working: IT-Software/ Software Services
Desired Candidate Profile
Solid foundation in computer science essence fundamentals, including data structures, programming languages, algorithms, software engineering, database theory, and operating systems.
Advanced skills for software design and development using PHP, C/C++, and Perl.
Demonstrated experience with object oriented software design and development (in PHP/C++/Java).
Strong knowledge of SQL, database schema design and at least one database environment (MySQL, Oracle, Postgres)
Strong knowledge of Unix scripting languages (Bash/Perl/Python).
Good knowledge of software engineering life cycle process including design, development, build/release and QA.
Knowledge of high availability systems, memory management, I/O performance optimization, threads.
Demonstrated experience with source code control procedures and environments (cvs, subversion, perforce).
Good knowledge of Internet Application architectures and Protocols ( TCP/IP, HTTP, etc. ).
Excellent written and verbal communication skills.
Excellent analytical and problem solving skills, and desire to learn new skills.
Ability to self-manage and prioritize work programs.
Job Description :
The position is a Software Engineer for our Systems Development Team.
You would be working on architecture, design, development and testing for our systems that support the Systems Installation, Administration and Configuration systems.
Company Profile :
Yahoo! Inc. is an American multinational internet corporation headquartered in Sunnyvale, California, United States. The company is best known for its web portal, search engine (Yahoo! Search) and for a variety of other services, including Yahoo! Directory, Yahoo! Mail, Yahoo! News, Yahoo! Finance, Yahoo! Groups, Yahoo! Answers, advertising, online mapping, video sharing, fantasy sports and its social media website.

It is one of the most popular sites in the United States. According to news sources, roughly 700 million people visit Yahoo! websites every month. Yahoo itself claims it attracts "more than half a billion consumers every month in more than 30 languages.