HCL Jobs For Freshers in Bangalore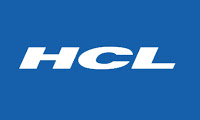 HCL Jobs For Freshers in Bangalore
Name: HCL
Website:www.hcl.com
Job Details
Education: B.E/B.Tech/BCA/B.Sc
Experience: Fresher- 2011/2012 Fresh Graduates
Location: Bangalore
Walk-in On 1st June 2013 From 10:00 AM @ Bangalore
Job Description
Network Support Engineer
Qualification:  B.Tech (CS/IT/EEE/ECE/E&I),BCA / B.Sc. – (CS / IT / Mathematics / Statistics)
Aggregate: 60% and above throughout, no current backlogs
Skills: Understanding of IT/Network infrastructure, strong communication skills
Responsibility: Provide hardware/ software/ network problem resolution support
Salary Offered: 1.8 LPA
Walk-in Address
HCL Technologies Ltd.
Vertex Tech Park, 564 Pattandur Agrahara Road,
Bangalore 560066.
COMPANY PROFILE
HCL is a leading global Technology and IT Enterprise with annual revenues of US$ 6.3 billion. The HCL Enterprise comprises two companies listed in India, HCL Technologies and HCL Infosystems.The 35 year old enterprise, founded in 1976, is one of India's original IT garage start ups. Its range of offerings span R&D and Technology Services, Enterprise and Applications Consulting, Remote Infrastructure Management, BPO services, IT Hardware, Systems Integration and Distribution of Technology and Telecom products in India. The HCL team comprises 93,000 professionals of diverse nationalities, operating across 31 countries including 505 points of presence in India. HCL has global partnerships with several leading Fortune 1000 firms, including several IT and Technology majors.