IBM Jobs For Freshers in Hyderabad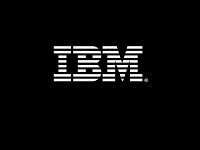 IBM Jobs For Freshers in Hyderabad 
JOB DESCRIPTION:
Providing Voice & E-Mail Technical Help Desk Services support to IBM Internal End Users and External Commercial Account End Users across North America, EMEA & AP. The job will require you to handle inbound calls / emails / chats regarding technical issues for end users.
DESIRED SKILLS:
# Ability to identify basic hardware parts and aware of basic hardware concepts
# User level familiarity with at least one e-mail client – Outlook, Notes etc..
# Skilled in commercially standard software applications and major desktop operating systems. www.allindiajobs.in
# Awareness of basic networking concepts and technologies.
# Questioning skills /probing skills, as relevant to the issue and level of the caller

ELIGIBILITY:
– Any Graduate (10+2+3), Diploma Holders (12+3) with minimum 6 months relevant experience
– Must have good command over English
– Fluency, Vocabulary and pronunciation.
– Must have basic knowledge of Computer and operating systems
– Working in shifts is a mandate.

SELECTION PROCESS:
– Group discussion
– Technical Interview
– Communication Assessment round

MANDATORY DOCUMENTS: (IMPORTANT: All these documents are mandatory and you will not be able to take up the interview without these documents.)
-Hard copy of the interview invite (this email)
-Hard copy of the resume
-Photocopy of current organization offer letter
-Photocopy of previous organizations reliving letter
-Photocopy of second previous organizations reliving letter if the current or recent organizations experience is less than one year.
-Photocopy of latest 3 months pay slips
-One passport size Photograph
-Valid Govt Approved ID Proof and Photocopy of the same for submission (Both the original and photocopy must be carried). This could be your Passport OR PAN card OR Driving license or Voter ID. http://www.allindiajobs.in
– All semesters / year mark sheets
-Degree certificate (If 2011 or 2012 passed out provisional certificate will be considered)

Walk-in Details:

Walk-in Date: 19,20,21,22 Feb 2013

VENUE DETAILS:
IBM India Pvt Ltd,
IBM Tower, 3A, Mindspace,
Hitech City, Madhapur, Hyderabad

Contact Person: Madan / Sijo