Just Dial Walk-in For Freshers In Bangalore | Jobs For Freshers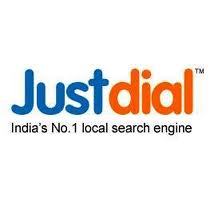 Just Dial Walk-in For Freshers In Bangalore | Jobs For Freshers
Company Name: Just Dial
Job Designation or Job Role: Process Associate Executive
Candidate Educational Qualification: Any Graduates
Candidate Experience Required : Freshers & Experienced
CTC or Package Offered: Best in the Industry &  Incentives
Working Location:  Bangalore
Desired Candidate Profile:
Effective communication skills in English – Verbal/Written
Proactive/Initiative and a go-getter
Dynamic professional with a "Never Say Die Attitude"
Excellent presentation and delivery skills
Conversational and passion to excel in a challenging and fast paced environment
Persuasive communication skills and a high level of professionalism are also required.
Candidate must have excellent verbal and telecommunication skills, which emphasizes their sales skills.
must have a clear, strong, friendly speaking voice, with a personable easy going attitude.
must have a solid work ethic with a strong drive to meet/exceed required goals.
Job Description :
Performing outbound appointment driven sales calls as directed
Meeting/exceeding metrics as per SLA's
Projecting a professional company image by phone at all times
Must log every customer interaction within the tracking system we have in place
Must be able to turn a cold lead to a hot lead by qualifying the call and setting appointments
Excellent time management and organizational skills
The best industry training, amazing work culture, great remuneration, Unparalleled incentive structure and sky as the limit for your growth.
Package Offered : Upto 22k + incentives
Fixed Day Shifts
5 Day's working
Walk-in Dates : 4th March to 8th March 2013
Timings: 11am to 5 pm
Venue:
29, Justdial, Cunningham Road,
Bangalore – 560052
Company Profile :
The company started offering local search services in 1996 under the Justdial brand and we believe that it is a leading player in a rapidly growing local search market in India. The official website www.justdial.com was launched in 2007.

Our search service is available to users across multiple platforms, such as the Internet, mobile Internet, over the telephone (voice) and text (SMS).