Magna Infotech Jobs For Freshers In Bangalore | Walk-In Bangalore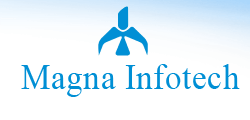 Role: Technical Support Engineer
Experience: 0 To 1 Years

Job Type: Full Time
Job location: Bangalore
Basic/UG qualification: Any Graduate
PG Qualification: Any Post Graduation
Key skills: Good Communication Skills
Walkin date: Mon 18 Feb, 2013 To Thu 28 Feb, 2013
Venue:
Address: Magna Infotech (p) Ltd , S.R.Infotech Complex, No.
5/4-2, Thavarekere Main Road, S.G. Palya, Opposite
to Ayyappa Temple, Bangalore. Walk-in Date: Monday to Friday Time: 9.30AM to 4PM
Posted by: Company
Company name: Magna Infotech (P) Ltd ,
Contact person: HR
Description
Job Description:
Magna Infotech Pvt Ltd Walk-in Drive for Technical Support Engineers (B.SC / BCA / BE / B.Tech) for Bangalore location.
Skill Sets: Good Communication Skills
Education: B.SC / BCA / BE / B.Tech
Experience: 0 to 1Yrs(Freshers)
Job Location: Bangalore
Contact: bbhawana@magna.in
Address:
Magna Infotech (p) Ltd , S.R.Infotech Complex, No. 5/4-2, Thavarekere Main Road, S.G. Palya, Opposite to Ayyappa Temple, Bangalore.
Walk-in Date: Monday to Friday Time: 9.30AM to 4PM