Surprise Solutions Jobs For Freshers in Chennai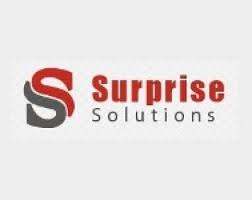 Surprise Solutions Jobs For Freshers in Chennai
Name: Surprise Solutions
Website: www.surprisesolutions.com
Job Details
Education: B.E/B.Tech
Experience: Fresher
Location: Chennai
Salary : INR 1.56 LPA (Starting)
Walk-in On 6th to 8th Apr 2013 Between 10:00 AM to 5:00 PM @ Chennai
Job Description
Software Engineer
An Opportunity to set your career in Software Engineering!!!
Designing, coding and debugging applications in various software.
Year of passing should be 2010/2011/2012 only.
Must be a team player, posses a good attitude and be self-disciplined.
Should be willing to travel onsite at company's cost as & when required.
 Candidate profile:
Candidate should have good analytical, logical & communication skills.
Good knowledge of programming in C/C++ is desirable.
Must have excellent Software engineering skills, highly organized and self-motivated.
Any fresh Graduate/Post Graduate with an aggregate of 55 %( Mandatory) can apply.
Terms & conditions:
18 months service level agreement is applicable.
Contact Details
Email Address: recruitment2013@surprisesolutions.com
Telephone: 044-24714776/24711776/7305738685/8144871519
Walk-in Address
Surprise Solutions,
97/98 Nehru Salai,
Ashok Nagar,
Chennai-600083.